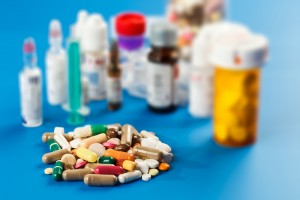 Two of the most common causes of early death in the United States are diabetes and breast cancer. Every year there are individuals and businesses across the country that help raise money to combat these deadly diseases, including Checksmart's very own Dee and Robin Grenko.
Fighting Breast Cancer
Dee Grenko is a breast cancer survivor, and now she's doing her part to help other women out there by raising money and running in the 2014 Tri For The Cure. In addition to her own fight, Dee and her husband know many other women who are battling breast cancer, and they are passionate about funding research for a cure.
Every year 40,000 women die of breast cancer in the United States alone. You can help combat this tragic disease if you donate to the fight against breast cancer today.
Fighting Diabetes
Along with his wife Dee, Checksmart's Robin Grenko is also raising money for diabetes research through the annual Phoenix Tour de Cure, in which he rides his bike 100 miles. Robin lost his mother to diabetes, and has decided to do his part to help eradicate the disease.
Over 23 million Americans suffer from diabetes, meaning that many of us have someone close to us who is affected by it. You can help all of those fighting by donating to help eliminate diabetes today.